A EUROPEAN PROJECT
The Bay of Somme cycle route fits into a European scheme: "EuroVelo route n° 4" connecting Roscoff to Kiev, passing through the Bay of Somme. The objective is to promote a coherent network of cycle routes and to develop an environmentally friendly tourism product.
Today, as part of the Franco-Flemish INTERREG programme, the I3VT project (Cross-border Greenway Cycle Route Itineraries), the Bay of Somme Bike Plan continues with the network's European partners.
This project aims to harmonize bikeways so as to facilitate the cross-border use of soft transport through technical exchange workshops, conducting a survey of bike path use levels and their economic impact on the region. It will also make it possible to finance studies prior to construction of the Authie crossing at the so-called "Pont à Cailloux."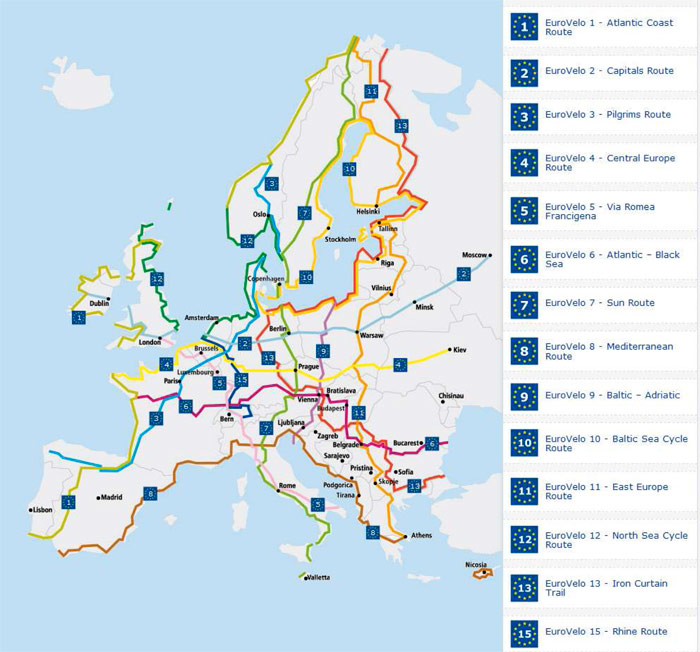 > Vimeo channel I3VT