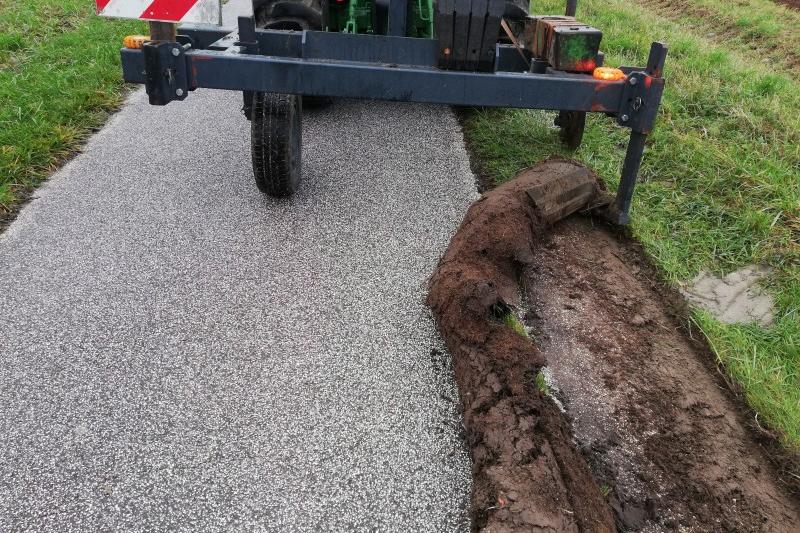 ©SMBS-GLP
Track work
Since early December, Christophe and Lionel are on the bridge to widen the bike path.
On the program: leveling the shoulders of the bike path between Le Crotoy and the south of Saint-Valery-sur-Somme. "Our work, says Christophe, Team Leader in charge of the maintenance of bike paths consists in removing 20 to 30 cm of grass and dirt on each side of the track.
In some places, we gain up to one meter.
The goal is to find a suitable width to ride and cross bike because over the years the grass has gained ground. "
Future work will focus on the size of trees and hedges.
©2011-2019 baiecyclette.com Tous droits réservés